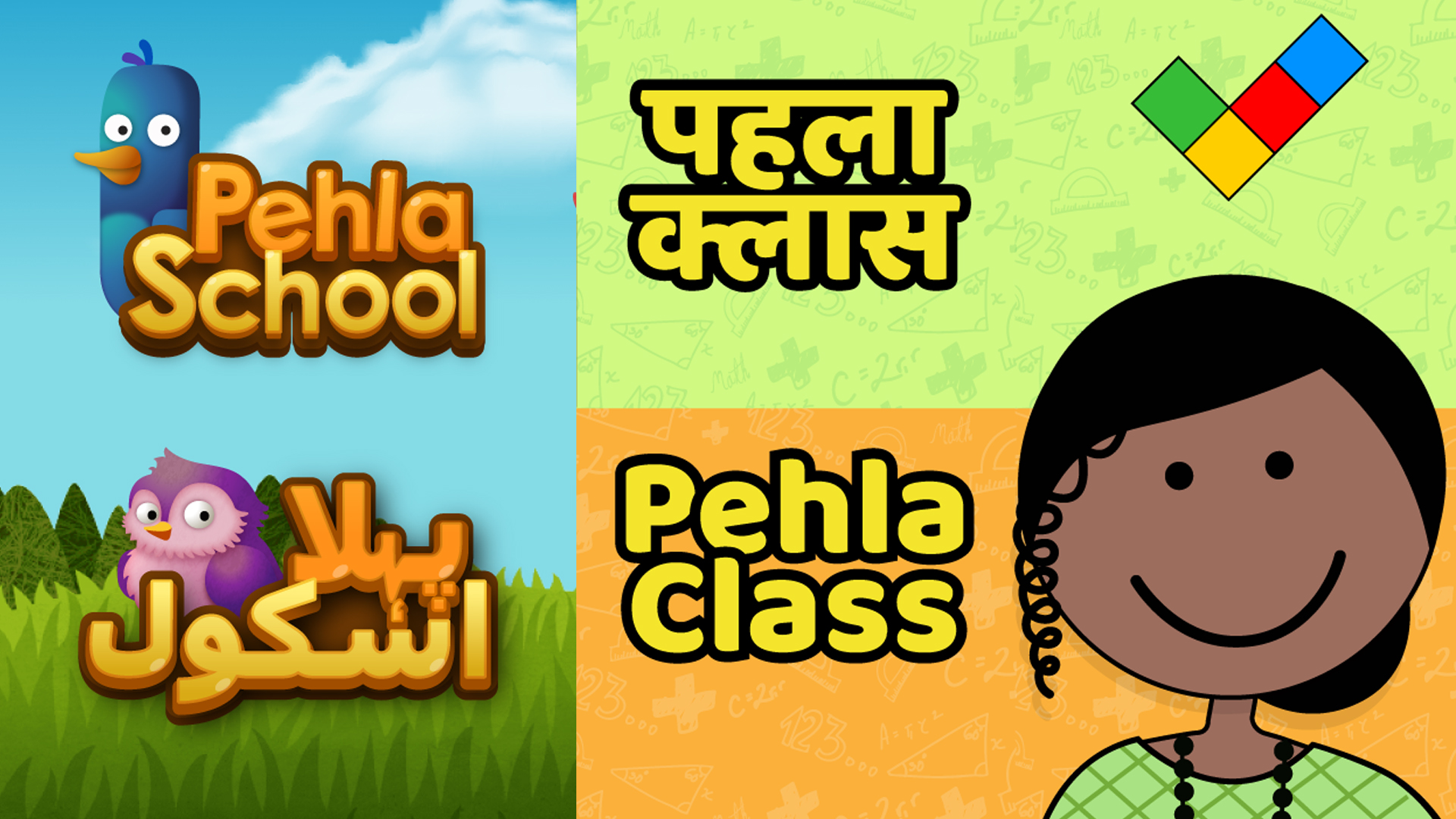 August 16, 2019, Redmond, Washington: Advancing foundational literacy and numeracy skills, MAQ Software today launched Pehla School, Pehla Class, and Simple Class based on three
Global Learning XPRIZE
award-winning apps. The highly engaging apps, available for Android tablets and phones, empower children ages 3-10 to improve reading, writing, and math skills.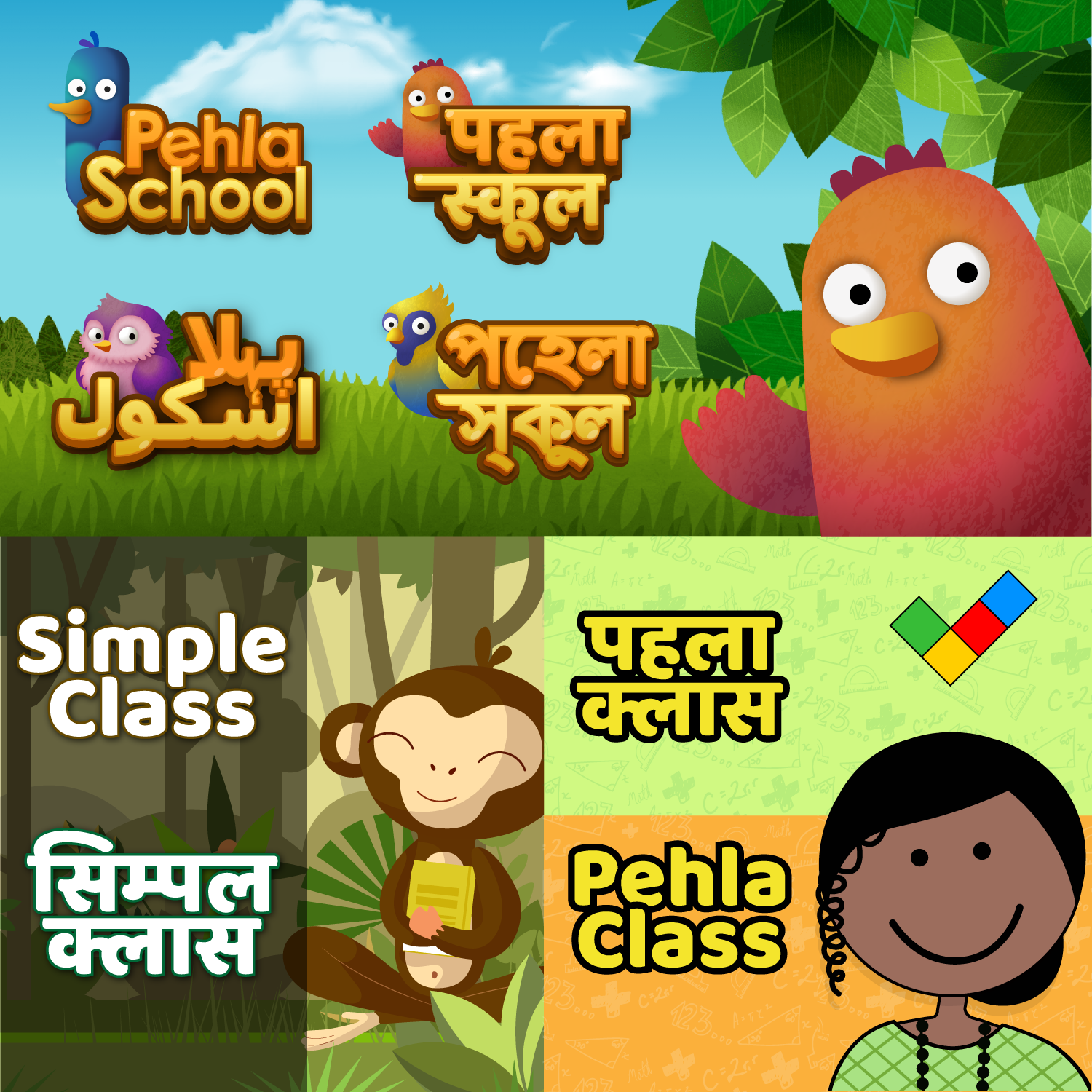 Available in English, Hindi, Urdu, and Bangla, the free Android apps engage children with literacy and numeracy lessons
The apps are available immediately on Google Play:
Pehla School (based on Kitkit School - Global Learning XPRIZE co-winner)
Pehla Class (based on onecourse - Global Learning XPRIZE co-winner)
Simple Class (based on Chimple - Global Learning XPRIZE finalist)
Our Mission Statement
Over 200 million students in the Indian subcontinent are underserved. While over 95% of children in India are enrolled in schools, many students face significant learning gaps. According to the
ASER 2018 report
, only half of Class 5 children in India can read at Class 2 level. Only 28% of Class 5 children can do basic Class 2 arithmetic.
With low cost internet access and advances in hardware and software, learning apps are an opportunity to improve learning outcomes worldwide. Google showcased the power of new technology, using advances in Natural Language Processing (NLP) for speech recognition in its free
Bolo with Google
application. Bolo with Google improves literacy skills in Hindi and English and has been downloaded more than 500,000 times from Google Play.
Based on the open source software developed by the winning teams of $15 million Global Learning XPRIZE, MAQ Software expands free learning app offerings for the Indian subcontinent. MAQ Software optimized the suite of XPRIZE-based learning apps for large scale deployments. Using advances in text to speech implementation in Android phones, MAQ Software will continue to improve the suite of learning apps to utilize new versions of Android-based software and hardware.
By supplementing existing digital tools, school systems and non-profits can improve learning outcomes dramatically through these apps. MAQ Software is providing technical expertise and grants to enable the non-profits to advance their mission.
About the Global Learning XPRIZE
In 2014, the Global Learning XPRIZE launched a $15 million education technology prize. Funded by Elon Musk, the Global Learning XPRIZE challenged participants to develop solutions that enable children to learn reading, writing, and arithmetic within 15 months. Out of the initial pool of nearly 200 applicants, XPRIZE selected five finalists (Kitkit School, onebillion, Chimple, CCI, and RoboTutor) to receive $1 million each.
In field testing, the apps generated remarkable learning outcomes. For example, students who used Kitkit School showed an average reading test improvement of 30–45% and an average math test improvement of 14–37%. Students who did not use the app showed much lower or no change in their test scores.
The Global Learning XPRIZE winning apps help kids:
Learn on their own: Kids learn reading and math skills through thousands of fun activities.


Personalize instruction: Kids can choose from a variety of reading and math lessons. The apps include hundreds of literacy sessions, math sessions, multi-level books, and videos.


Read without distractions: All the apps work offline without ads, allowing children to focus on the current lesson.
Discover many topics: The apps cover a variety of engaging topics, including animals, science, friendship, and role models.


Showcase creativity: The apps include virtual instruments, a blackboard to practice writing, and drawing and coloring tools to create unique artwork.
About MAQ Software
MAQ Software delivers innovative software solutions to Fortune 500 companies. Using data analytics, cloud technology, and artificial intelligence, we accelerate software initiatives that enable our customers to transform their industries. We help our clients build stronger customer relationships, drive sales, identify new customers, and analyze marketing results from our three state-of-the-art engineering centers located in Washington state and India.