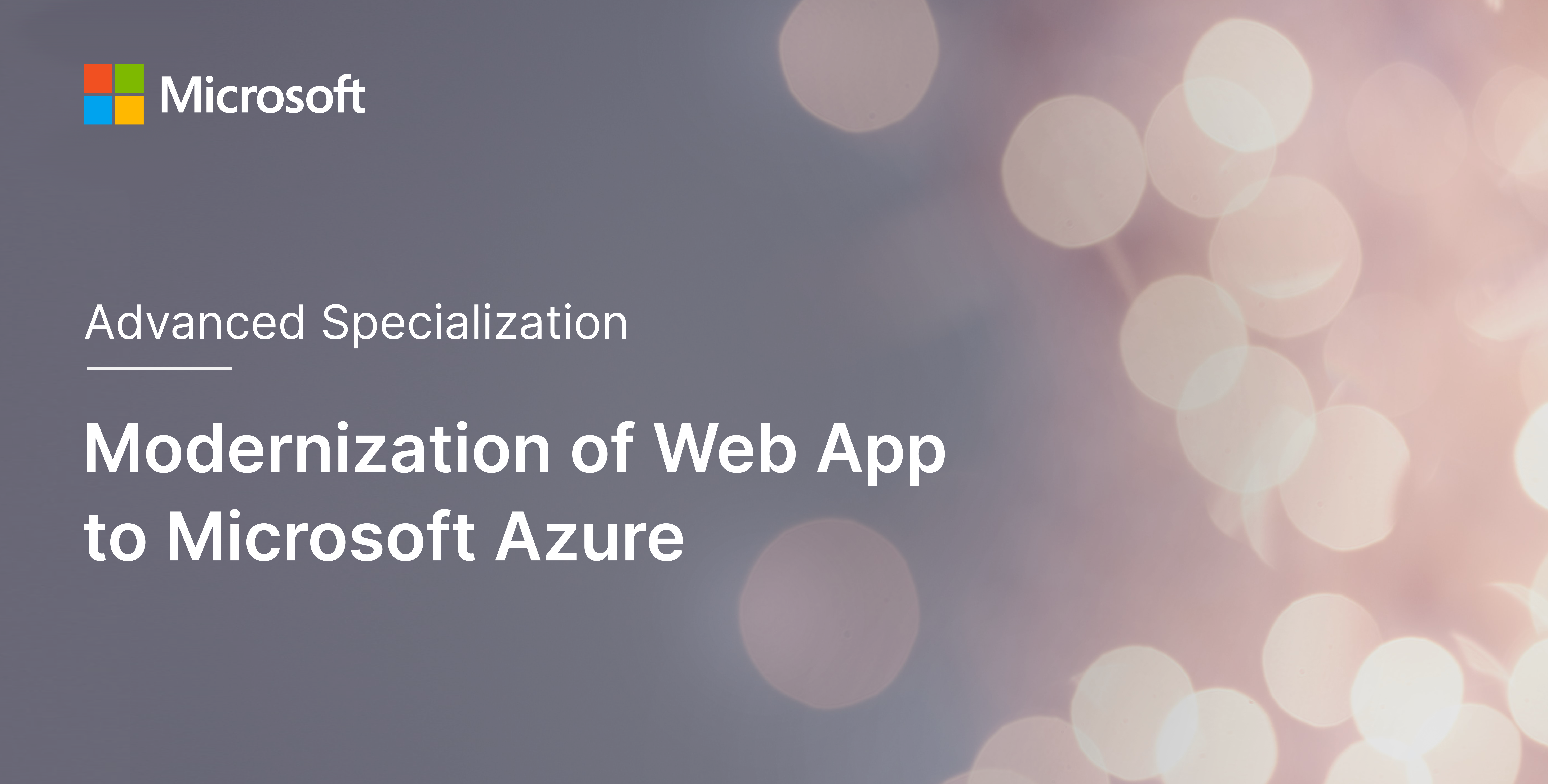 May 18, 2022: Microsoft announced that MAQ Software earned an Advanced Specialization in Modernization of Web App to Microsoft Azure. Advanced specializations are earned by partners who have undergone extensive validation by Microsoft or a third-party auditor and are based on their ability to meet Microsoft's highest standards of service delivery in a specific area.
At MAQ Software, our clients consistently recognize us for our expertise in migrating and deploying production web application workloads, applying DevOps practices, and managing application services in Azure. As a Microsoft Partner of the Year award-winner, we are honored to receive this prestigious and rare recognition.
For information on how we can modernize your applications, please visit our Cloud Migration page.