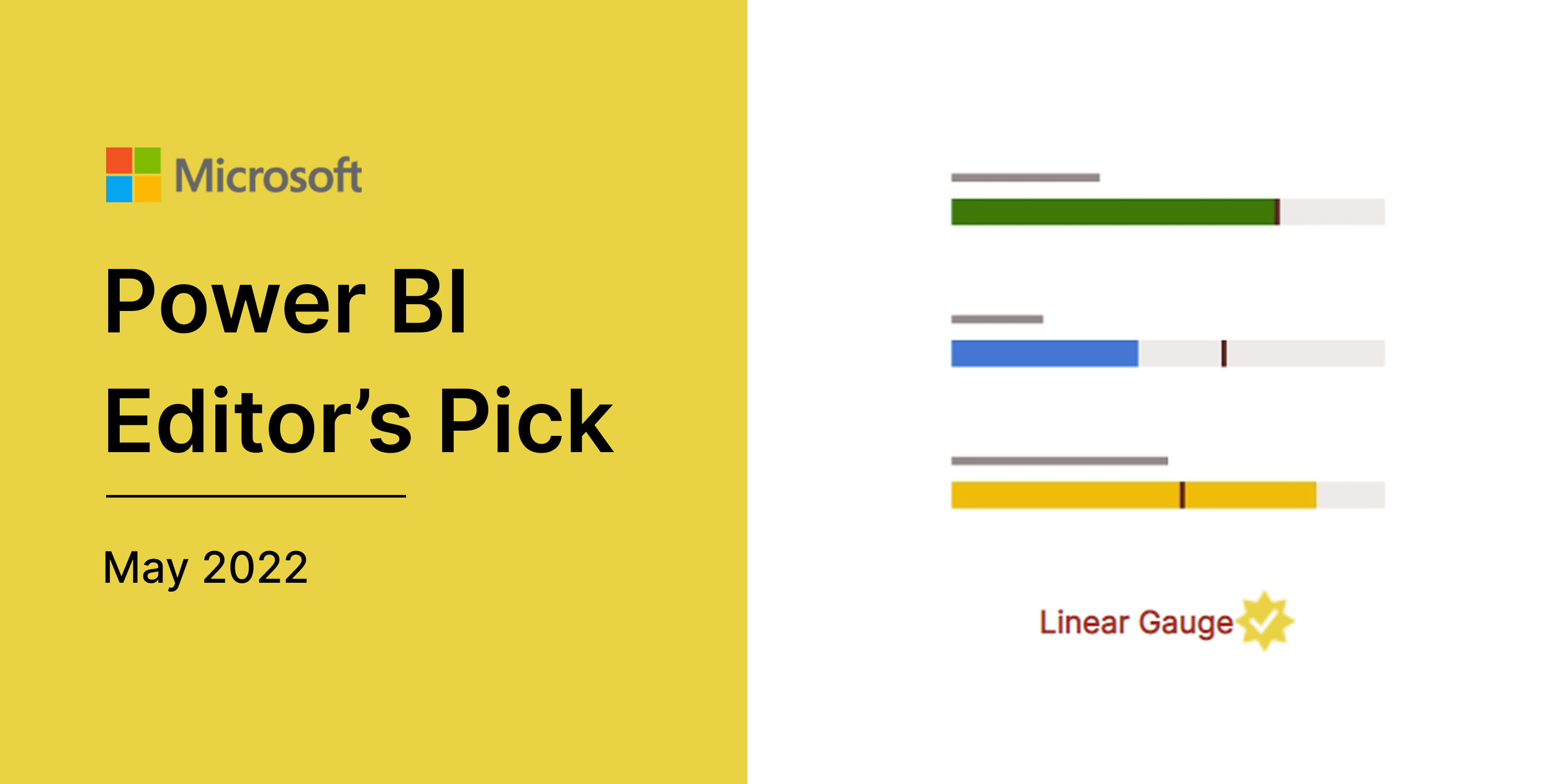 In May 2022, the Microsoft Power BI team selected Linear Gauge by MAQ Software as Editor's pick of the quarter. Linear Gauge enables users to show progress towards a goal, like annual sales target. With Linear Gauge, you can display the present value, percentage of completion, and two optional trend values. Linear Gauge is a Power BI certified visual on AppSource.



MAQ Software is the 2021 Microsoft Power BI Partner of the Year. Our 33 certified custom visuals enable business leaders to customize their data visualization experience. By simplifying the presentation of complex data, business leaders can quickly spot and act on valuable opportunities.

Download

Linear Gauge by MAQ Software

free from Microsoft AppSource.