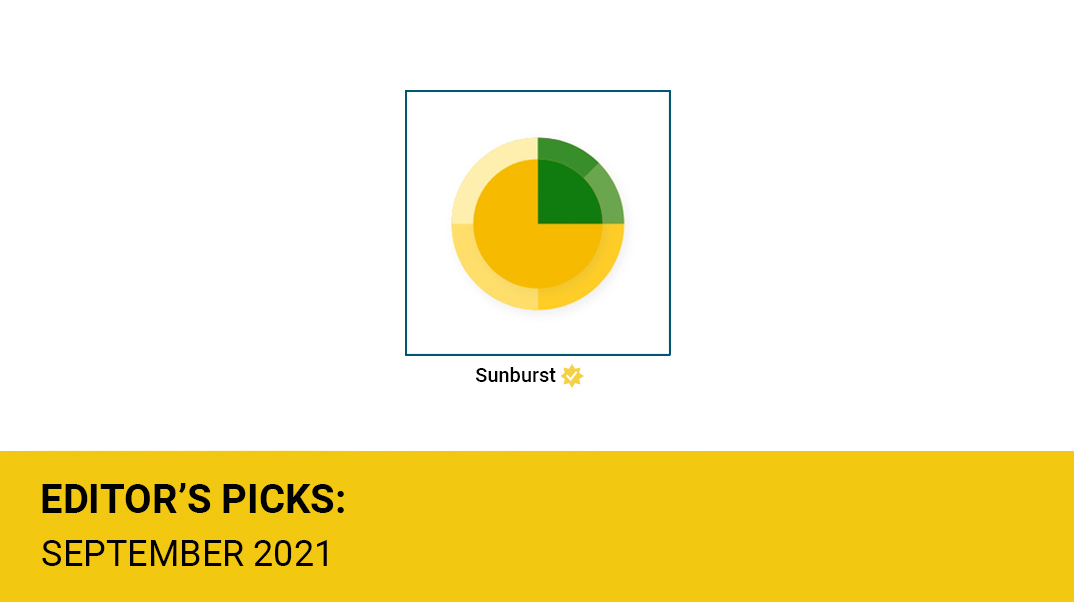 In September 2021, the Power BI team selected Sunburst by MAQ Software as September's Editor's picks. Sunburst enables you to break down complex hierarchical data into color-coded concentric rings. With Sunburst, you can identify patterns in your data that might have otherwise gone unnoticed. One of our most popular custom visuals, Sunburst has over 70,000 downloads on AppSource.



MAQ Software is the 2021 Microsoft Power BI Partner of the Year. Our 33 certified custom visuals enable business leaders to customize their data visualization experience. By simplifying the presentation of complex data, business leaders can quickly spot and act on valuable opportunities.

Download

Sunburst by MAQ Software

free from Microsoft AppSource.