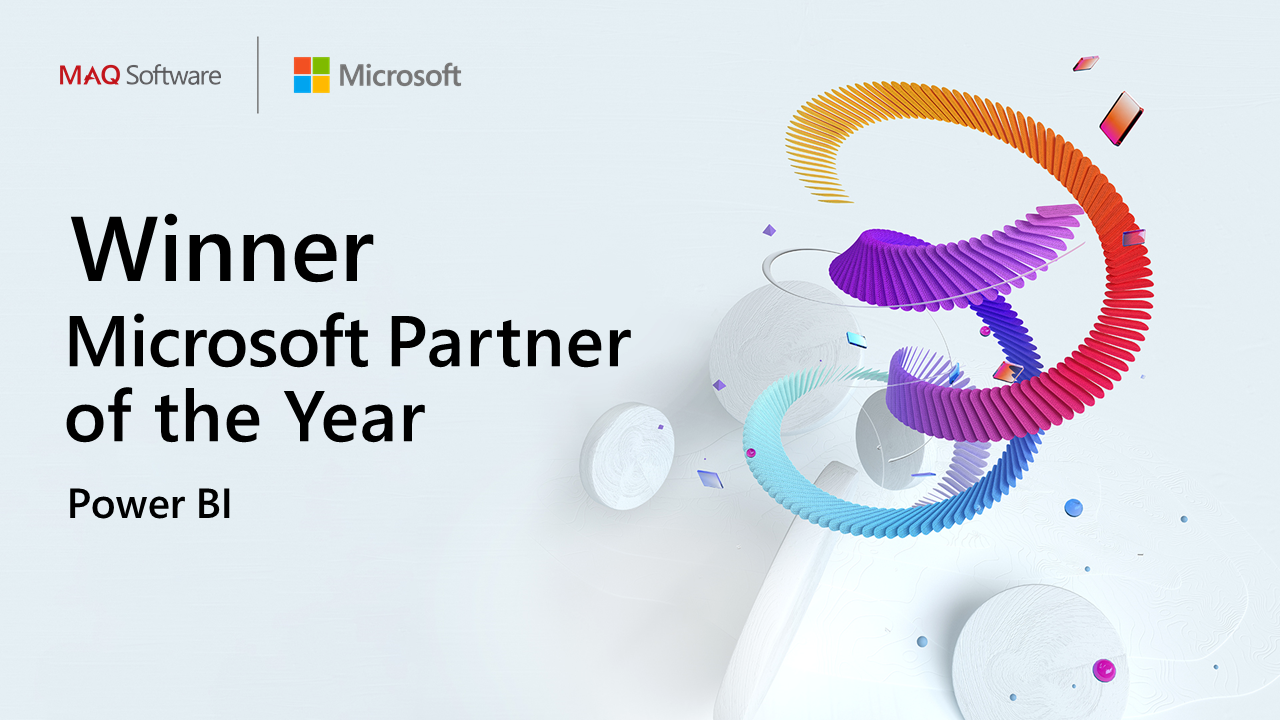 Redmond, WA, July 8, 2021 –
Microsoft announced today that MAQ Software has won the 2021 Microsoft Power BI Partner of the Year Award. MAQ Software was selected for delivering innovative business intelligence and analytics solutions using Microsoft Power BI.
Our Global 2000 customers consistently recognize us for:
•
Providing architecture and governance frameworks for thousands of Power BI reports across 30 companies globally
•
Accelerating Power BI adoption time from years to months using proven migration strategies
•
Migrating enterprises from outdated platforms and Excel files to Power BI to provide near real-time insights
•
Optimizing Power BI reports to load up to 90% faster
•
Enabling independent software vendors (ISVs) to embed critical Power BI capabilities needed to improve reporting
About MAQ Software
MAQ Software accelerates data-driven transformations for Global 2000 companies. Using data analytics, cloud technology, and data science, we help our clients build strong customer relationships, increase sales, improve operations, and analyze marketing results. We enable our customers to accelerate their digital initiatives using our globally distributed engineering centers in Redmond, WA, and Mumbai and Hyderabad, India.
As a member of the Microsoft Partner Network with 10 Gold competencies, our customers benefit from our breadth of proven expertise across the entire Microsoft platform. As the largest 3rd party publisher of certified Power BI custom visuals, we meet unique needs of decision makers to deliver critical business insights.
Inc.
magazine has recognized MAQ Software on its prestigious
Inc. 5000
list ten times for demonstrating sustained organic growth. For more information, visit
www.MAQSoftware.com