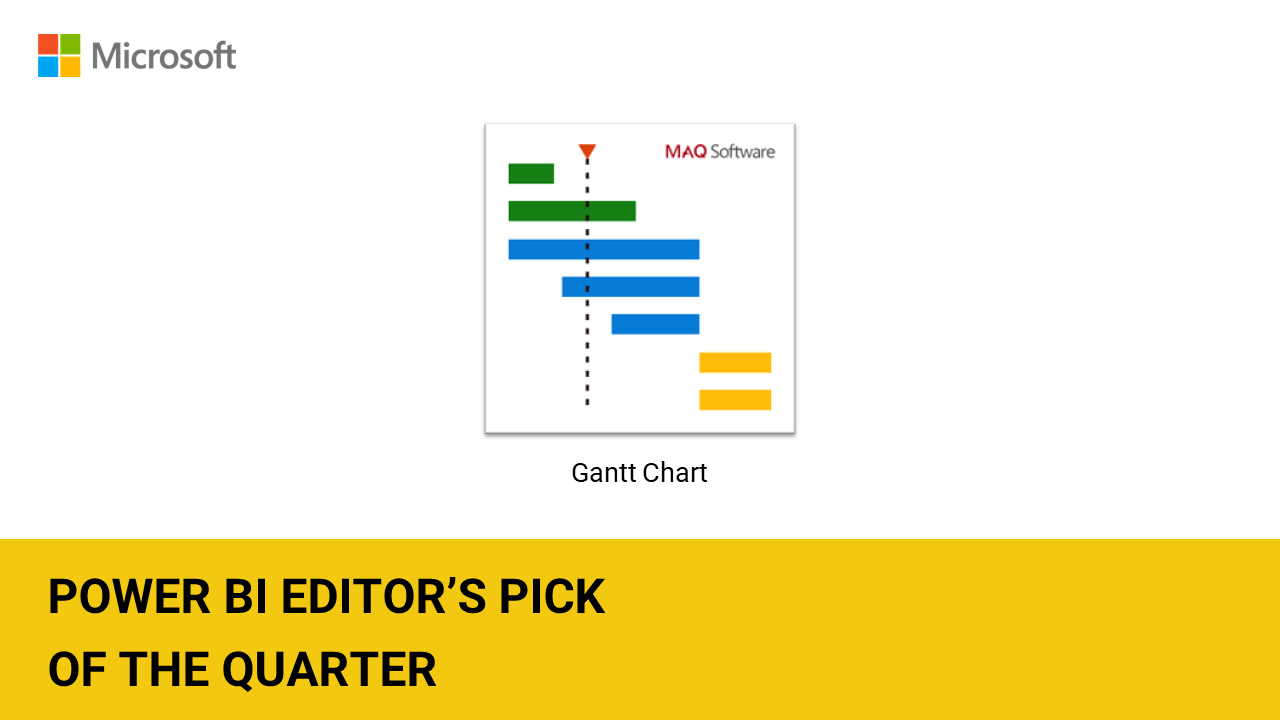 Redmond, WA, February 18, 2023
–

In February 2023, the Power BI team selected Gantt Chart by MAQ Software as the quarter's Editor's pick. Gantt Chart enables you to easily manage projects and have more in-depth details regarding them at your fingertips. With Gantt Chart, you can access a complete overview of your project or view individual tasks and their progress. As one of MAQ Software's most popular Power BI custom visual, Gantt Chart is Power BI certified and has recently had its functionalities expanded with a set of premium features.
MAQ Software is the 2021 Microsoft Power BI Partner of the Year. Our 30+ certified custom visuals enable business leaders to customize their data visualization experience. By simplifying the presentation of complex data, business leaders can quickly spot and act on valuable opportunities.