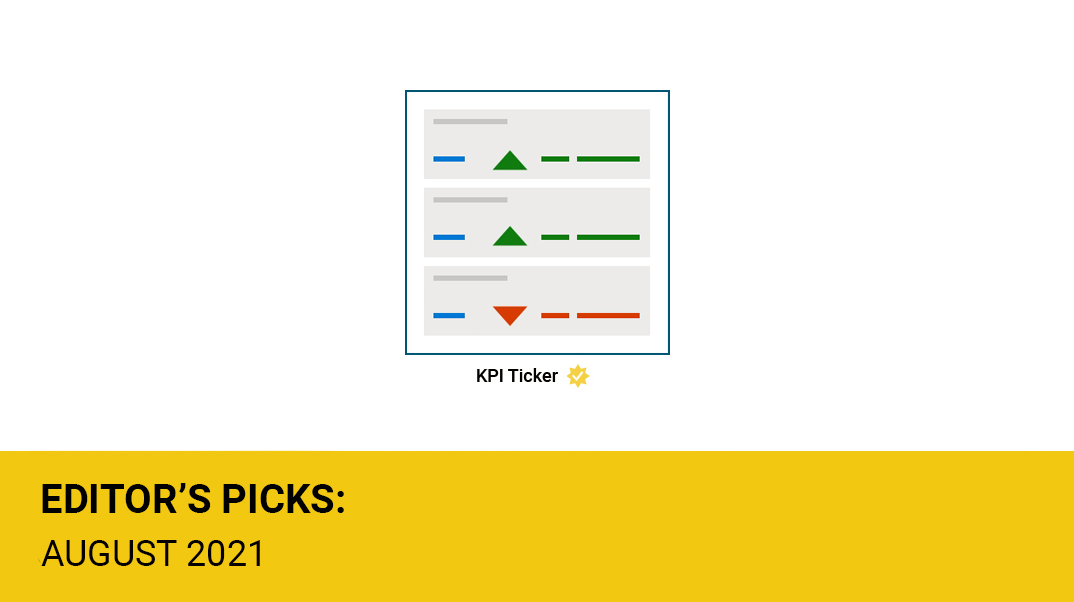 In August 2021, the Power BI team selected KPI Ticker by MAQ Software as August'sEditor's picks. KPI Ticker is a simple, but vital visual that enables users to save space on Power BI reports by displaying multiple KPIs in a series of rotating tiles. With KPI Ticker, business leaders can understand the trends in frequently changing metrics at a glance. With over 47,000 downloads, KPI Ticker is available for free on AppSource.



MAQ Software is the 2021 Microsoft Power BI Partner of the Year. Our 33 certified custom visuals enable business leaders to customize their data visualization experience. By simplifying the presentation of complex data, business leaders can quickly spot and act on valuable opportunities.

Download

KPI Ticker by MAQ Software

free from Microsoft AppSource.