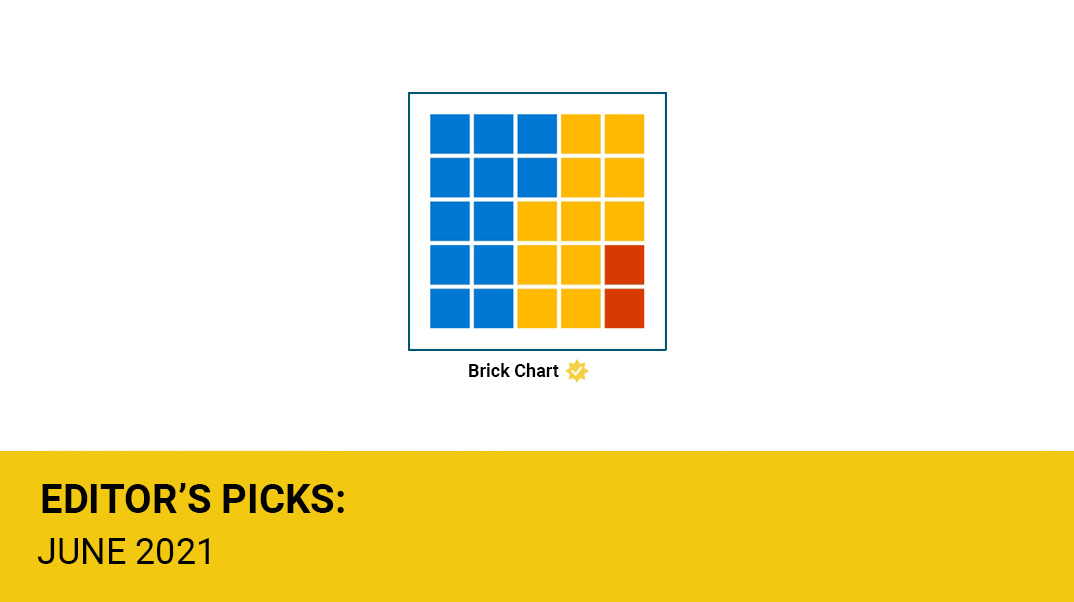 In June 2021, the Power BI team selected Brick Chart by MAQ Software for June's Editor's picks. Brick Chart offers a colorful and intuitive alternative to the traditional pie or donut chart. With Brick Chart, business leaders can easily understand the percentage breakdown of their largest data sets, such as customers by demographic or global sales by region. MAQ Software customers have rated Brick Chart 4.5 out of 5 stars on Microsoft AppSource. An easy-to-use, versatile visual, Brick Chart has been downloaded over 50,000 times.
MAQ Software is the 2021 Microsoft Power BI Partner of the Year. Our 33 certified custom visuals enable business leaders to customize their data visualization experience. By simplifying the presentation of complex data, business leaders can quickly spot and act on valuable opportunities.
Download
Brick Chart by MAQ Software
free from Microsoft AppSource.