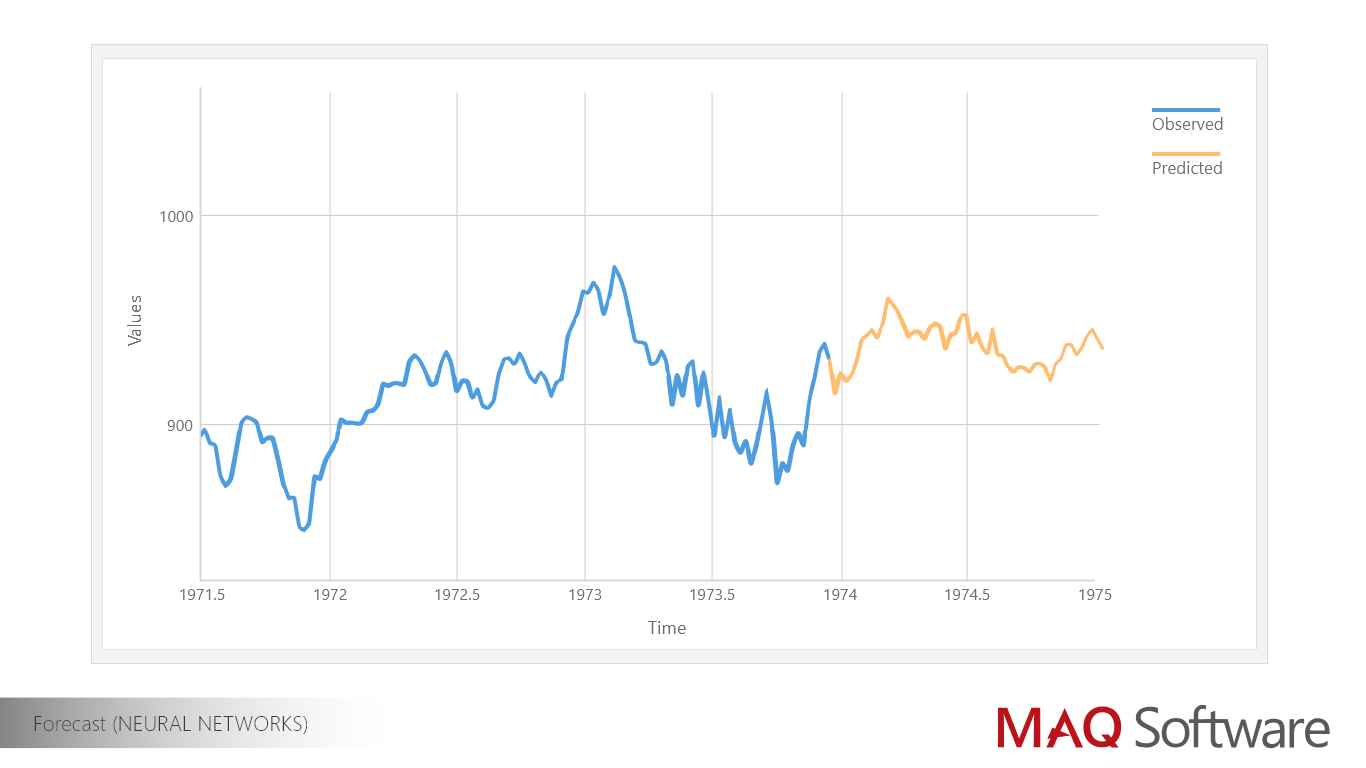 Forecast using Multiple Models by MAQ Software allows users to predict future data values using four different forecasting methods: linear regression, ARIMA, exponential smoothing, and neural networks.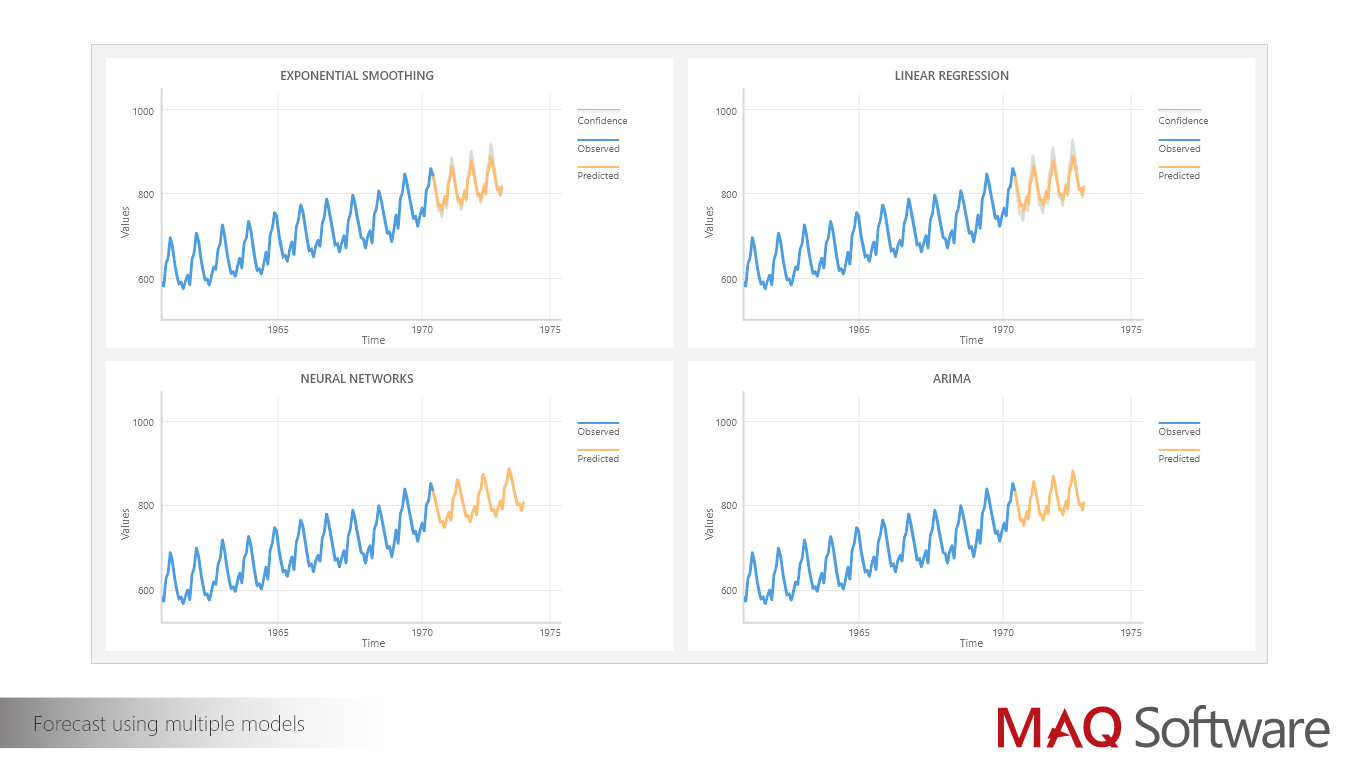 Let's say that you are an employee of the Australian Trade Commission. As an employee, you help Australian business owners compete in the global economy, and it is crucial that you be able to predict how Australian exports will perform in international markets. Using our Forecast using Multiple Models, you can enter data from the desired timeframe and forecast future performance. You can now advise Australian business owners with even greater confidence!
Key features:
Four different forecasting models
Ability to manually adjust parameters of the learning model
Wide range of date and time formats
Ability to choose the algorithm, show or hide confidence intervals, determine the split point, and apply data transformations
Download Forecast using Multiple Models free on
Microsoft AppSource
.