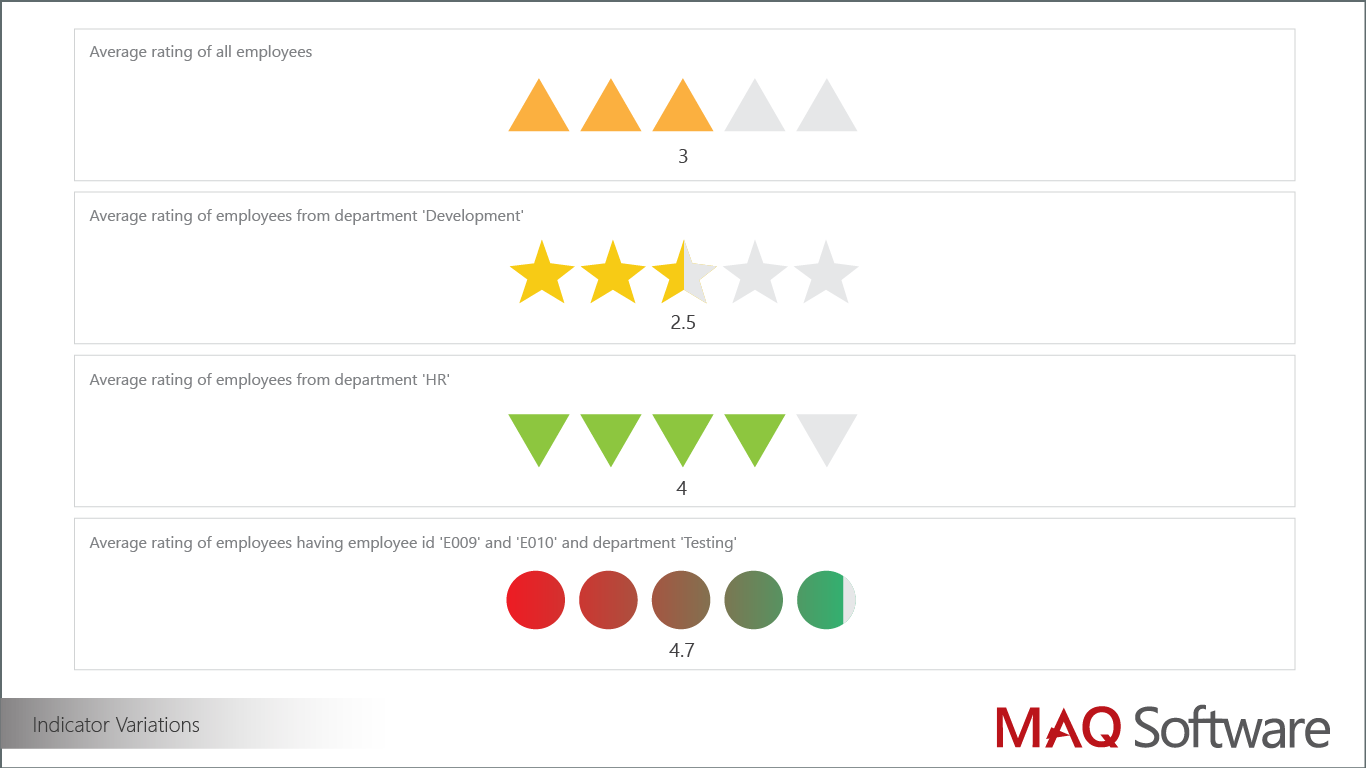 Ratings by MAQ Software allows you to add ratings or scores to reports. You can also assign ratings to specific groups.
Imagine that you are a travel agent based in Philadelphia. You are frequently asked to make hotel recommendations, but you simply cannot decide whether the Morris House Hotel or the Alexander Inn is your favorite hotel. Using our Ratings visual, you decide to compile your clients' ratings for the two hotels. You can now safely tell clients which hotel is generally preferred.
Download Ratings for free on
Microsoft AppSource
.